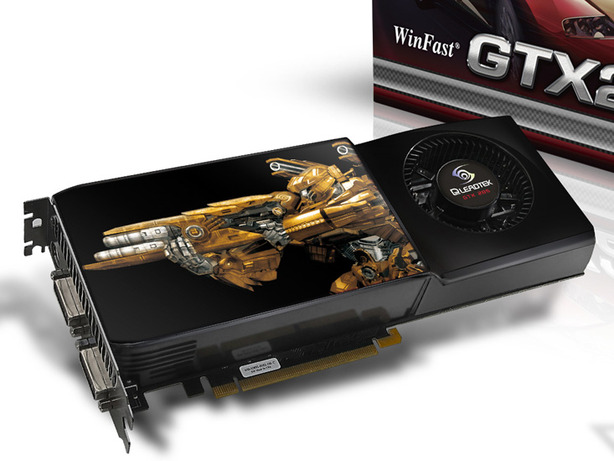 Gamers want that latest gear. Nvidia gives them that. Anyways, Nvidia's latest, and most powerful GPU has already been known for some time. And now, the company has made it official, along with it's little brother, the GeForce GTX285.
The Lowdown:
GTX295
Price: $499
Specs: dual 55nm GT200 GPUs, 2GB memory
For order now.
GTX285
Price: $399
Specs: single 55nm GT200 GPUs, 1GB memory
You'll have to wait till January 15th for this one :)
Did you think Nvidia will forget about their mobile gamers as well? Wrong. They just announced G100M series, with the first one in these series are G105M, G110M, and GT 130M. The G105M is replacing the 9200M GE with a 56 percent boost in 3DMark Vantage.The G110M, meant to replace the 9300M GS, beats the old one by 35 percent, and the GT 130M beats the old 9600M GT's score by 17 percent.
Read
Josh's Verdict: Can't wait for these new graphic cads.
And TRY looking for where I stole this article :)
New to Josh's Blog? Make sure you follow my
RSS feed
so you don't miss anymore great stuff!