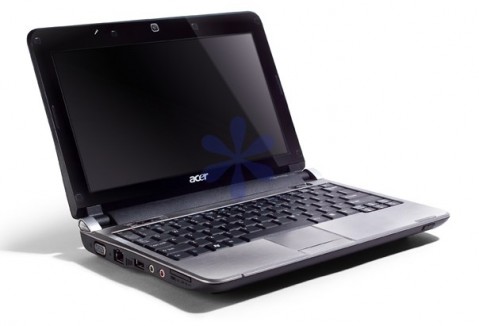 Seriously. Are you sick of those grainy spyshots? Well, stop asking for them, you'll got them right here!
According to
SlashGear
:
It looks like Acer is doing a good just of scaling up the size of their portable notebook without loosing the basic concept. We can see that the trackpad buttons have made a bit of a journey to just below the pad. . Good news though on the underside of the device as there are not three panes that can be removed to access the internals rather than the one that was previously on the Aspire One. Also the second memory card reader has been removed from this mode
As we stated previously the new 10.1-inch Acer Aspire is expected to include the standard Atom processor and anywhere up to 2GB of RAM. The screen should have the same 1024 x 600 screen resolution as seen in previous modes. It is nice to see a larger screen without bumping the price up to a higher price range.
What's Gangsta? SlashGear for providing these shots. You guys are awesome!
New to Josh's Blog? Make sure you follow my
RSS feed
so you don't miss anymore great stuff!